Manufacturing / Rebuilding
Why settle for second best, when you can own Best In Class? Get a Pacific Truck Unit, and you'll get all the expertise that comes with being Best In Class for over 70 years!
Pacific Truck is the leader in drivetrain expertise, from transmissions and differentials to drivelines.
A top of the line transmission can be the difference between getting where you need to go and being stuck on the side of the road. Any downtime means lost revenue, and that's before you factor in the cost of new parts and service repairs. Doesn't it make sense to buy your transmissions from the #1 Rebuilder in Canada? It can be hard to choose where to buy, but Pacific Truck has you covered coast to coast. As the only Eaton Authorized Rebuilder in Canada offering real-time warranty, Pacific Truck is the company you can trust for all your powertrain needs. For over 70 years now, Pacific Truck continues to demonstrate exceptional rebuilding. http://www.eaton.com/Eaton/OurCompany/NewsEvents/NewsReleases/PCT_1136102 .
So what makes a rebuilt transmission, differential or driveline from Pacific Truck a step above the rest?
We don't fill our shelves with offshore components that aren't tried and tested. We are a Meritor House, a Spicer House, and an Eaton House. Better Brands Means Better Components. When you add the best in class Rebuilding Expertise, it means you produce the best overall Units. Let's take a quick look at the difference between a standard rebuilt transmission and a Pacific Truck rebuilt transmission:
A Standard Rebuilt Transmission
A Pacific Truck Rebuilt Transmission
Rebuilt with used components
Rebuilds transmissions to meet or even exceed a brand-new OEM transmission.
Components and the core are not properly surface blasted and cleaned
Cleaning, inspecting and replacing worn out parts
Hard to tell if the components have a high usage history or poor maintenance history
Precisely remanufactured to ensure proper operating pressures
Greater chance of failure
All core material is inspected, checked against OEM specifications for correct dimensional tolerances
Lack the proper testing and warranty coverage
Testing of the transmission is performed to manufacturer measured specifications
Always insist on Pacific Truck Drivetrain Units from your current supplier. We supply and distribute across Canada so it's easy to make the right choice no matter where you are.
Ideal for All Jobs and Conditions
Made with 100% North American Content
Dyno Tested
Exceeds Manufacturer Rebuild Specifications
Immediate Availability
30 Month Unlimited km Canadian Warranty
Ideal for Gravel, Energy, Mining, Logging and Nationwide Hauling
100% Genuine Eaton Content
Renowned Eaton Quality
Dyno Tested
Made to Exact Manufacturer Rebuild Specs
Immediate Availability
Roadranger Support & Real-Time Coverage
2 Year Unlimited km North American Warranty
Introducing differential rebuilds that showcase the difference between Pacific Truck and the other rebuilders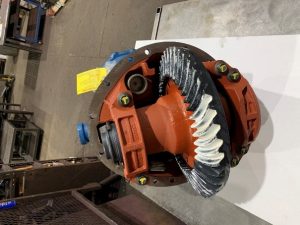 Our Pacific branded differentials are always built by our professional technicians in our certified facility, uniquely tagged, and delivered where you need them to be.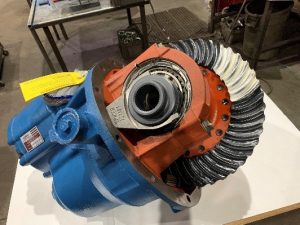 Ideal for All Applications
Built with North American Components
30 Month Unlimited km National Warranty
Rebuilt to Last for Any Truck Application
We Rebuild All Differentials from Dana, Meritor, Clark, International & Many Others
And Finally, the 1, 2, 3. Driveline Performance You Can Count On
Our team of expert technicians are professionally trained and boast decades of experience
All driveline repairs are completed with care and precision using only North American components
We perform 2100 – 3500 rpm dynamic balancing on every driveshaft
Features and Benefits of Pacific Truck Drivelines:
Dana Certified SPL Dealer
Full-Service Drive Shaft Repair
Professional Diagnostic
Dynamic Balancing & Tube Straightening
Only North American Components
U-Joint & CV Replacement
Cut & Weld End Yokes
No Vibration Guarantee
Reduces Risk of Extensive Damage
Competitively Priced
Quick Service Turnaround
Fits Any Mid-To-Heavy-Duty Application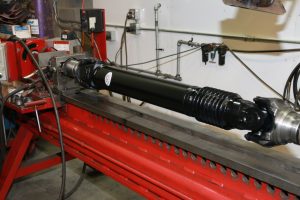 Call your supplier and request Pacific Truck Drivetrain Units today OR Call 1-800-263-7619 for the best solution for your heavy-duty truck part needs