Pacific Truck is proud to stock Wilson Electric
We have just added Wilson Electric Starters & Alternators – Available Now
Wilson boasts world class manufacturing and testing processes that result in their industry-leading low warranty rates. Alternator testing includes a 14-point inspection at 5 different RPM's. Starter testing includes a 19-point inspection across the entire RPM specification range. Units must pass all testing to get a stamp from highly trained Quality Assurance Personnel. These units are then placed in approved protective packaging to ensure that they are delivered to customers in the same condition, so you can always trust a Wilson electrical product bought from Pacific Truck.
Current Wilson Inventory Available – New & Reman Units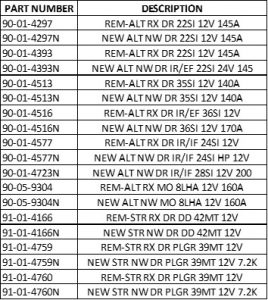 Our New Armada Universal Joints Are Perfect For Your Driveline

Pacific Truck is proud to stock a full line of Armada Universal Joints. Used in automotive and truck applications, these universal joints are used in driveline and drive shaft applications to connect to other equipment and components. These universal joints feature:
Replacement for most Dana Spicer part numbers
A 12 month / 100,000 mile warranty
Fully greasable
Eliminates vibration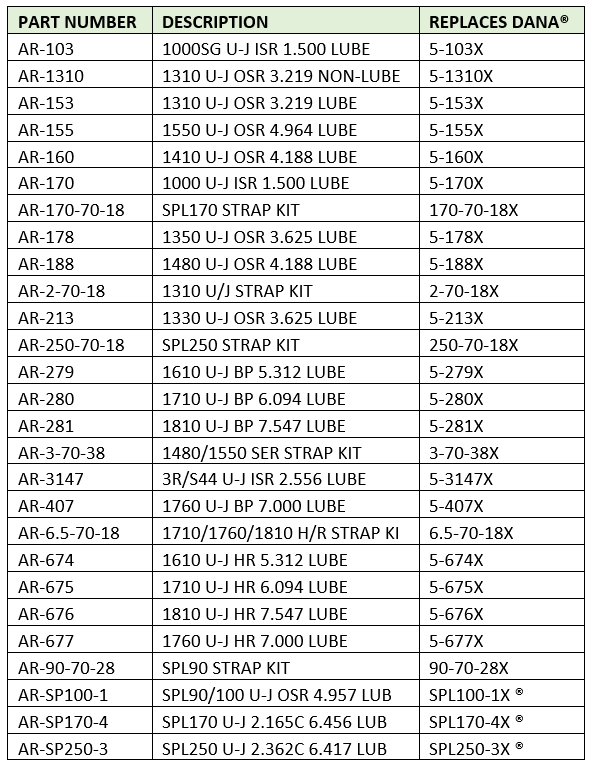 Pacific Truck has started carrying the most popular part numbers from the JOST line of Landing Gear.
Now we are your one stop shop for all JOST products from 5th Wheel Top plates to premium Landing Gear!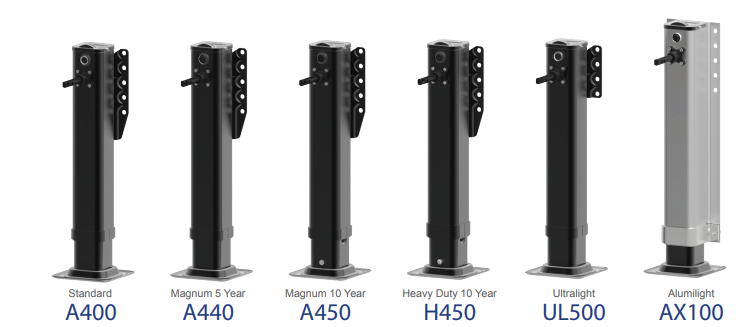 The difference between the JOST landing gear design and older competitive products is obvious right from first glance:
there is no external gearbox!
Part numbers listed here will be marked down to liquidation prices only while quantities last. All sales are final and product will not be returnable. Call Pacific Truck today at 1-800-263-7619 Currently, there are no liquidations