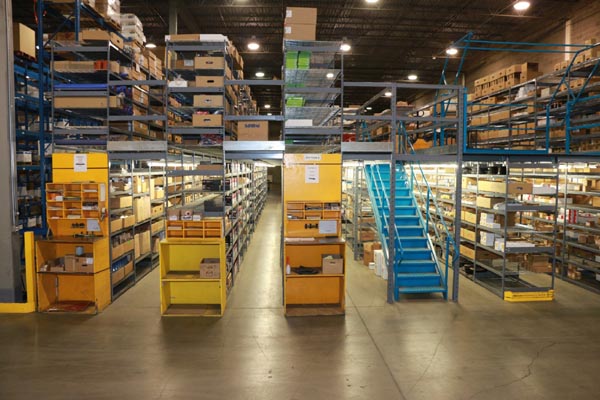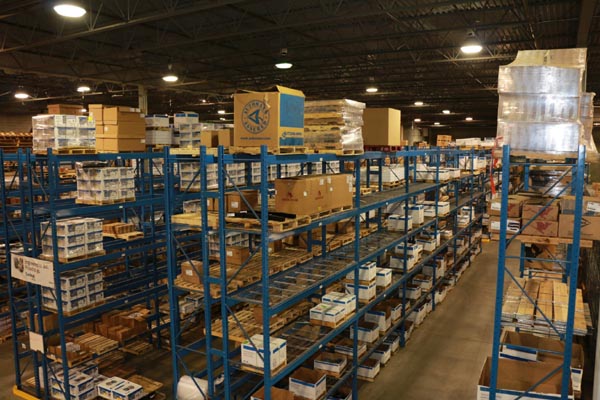 Heavy Duty Truck Parts for the Aftermarket
Heavy duty truck parts are manufactured by numerous companies, designed by many engineers and tested across an array of environments. But with all the different competing brands making heavy duty truck parts available in Canada, it can be difficult to know what's best for your big rig. When buying heavy duty truck parts, the first place to start is with the brand of vehicle. Pacific Truck offers wholesale truck parts that are OEM equivalent substitutions for Kenworth, Peterbilt, Wester Star, International, Freightliner, Mack and Volvo. With our fully stocked warehouses, we serve customers across Canada. You can rest assured that Pacific Truck has the heavy duty truck parts you need no matter what your customers bring in for service.
Substitution and Replacement Parts in the Aftermarket
As soon as someone buys a new tractor or long-haul truck, they are tied to that dealer while the truck is under warranty. Usually these warranties are between one to three years and are certainly beneficial, allowing for certain parts replaced or fixed for free. Once an original warranty runs out though, often a good option is to explore the aftermarket for heavy duty truck parts. The aftermarket allows for a more diverse selection of brands and products that substitute for every single part on a truck. Pacific Truck is the aftermarket alternative solution, we'd love for you to make us your second call because what you will find is that we offer a large selection of different brand new replacement parts that come with brand new warranties on them.
Warranty Is Very Important
The warranty for heavy duty truck parts should be one of the most important factors to consider when making a purchase decision. Often, the warranty on a product is designed and fulfilled by the manufacturer of the product. However, sometimes there can actually be two different warranties on a product if the distributor also enacts a warranty on certain products. Think of it like a pair of expensive headphones purchased at an electronics distributor. If the headphones break in the first six months, the manufacturer will fix or replace them for free under warranty. But if the headphones break after the first six months but still within the first year after purchase, the distributor will sometimes fix or replace the headphones at no extra cost to you. This scenario has actually happened to the author of this article…twice. Pacific Truck stands behind the products it distributes to the wholesale heavy duty truck market. So, you can order your truck parts with confidence from us.
Manufacturer History can be the Difference
Would you buy a TV made by Tropicana? How about a winter jacket designed and manufactured in Kenya? Probably not. Who the manufacturer of a heavy duty truck part is and where they are definitely factors into the quality of the part and how it will perform in the weather conditions you work in. At Pacific Truck, all our aftermarket wholesale truck parts are from the best manufacturers who know Canadian weather conditions and build quality products to consistently perform under high stress levels. We constantly seek to follow a good, better, best model for our product offering. Good HD truck parts will fix any problem a vehicle may be experiencing. A concerted effort is made to ensure that these parts are always the most affordable to meet the needs of even the most frugal customer. Manufacturers with a strong history and specialized proprietary intelligence are the only heavy duty truck parts eligible to fulfill the best section of the shelves of our warehouses at Pacific Truck. Our best parts are produced by manufacturers where engineering advances and factory improvements are a critical aspect of their operations. We regularly audit the manufacturers of the best level product we stock to ensure that our customers get the quality and dependability they need and deserve. At Pacific Truck, we also hold ourselves to those same standards with everything we rebuild from transmissions and drivelines to differentials and fly wheels. Everything that comes out of our shops is guaranteed to meet or exceed specs. Remanufactured units are also available in the good, better, best model. As the only Eaton Authorized Rebuilder in Canada, you can have the confidence that any heavy duty part you buy from us will serve you and business well.
What's in an Aftermarket Truck Parts Distributor?
Not all aftermarket truck parts distributors are created equally, and picking the right one to do business with can mean the difference between getting your own customers' vehicles repaired on time or not. There are a few different distributors to choose from in the aftermarket. Some are dependable and have a strong history of customer satisfaction, while others are lacking in those areas. Pacific Truck is built on 70 years of history filled with dependability and integrity. Pacific Truck has decades of experience and advanced technical expertise available to you anytime. Our 
customers 
know that they can trust us to get the job done right and get them the HD truck parts they need to operate their business.
Shipping Reliability and Logistics
Shipping reliability seems like an easy aspect to take for granted. Unfortunately, the number of companies that are frequently late or have short quantities is far too high. Is this phenomenon unavoidable or can you do something about it? Truly the only choice you have when you're buying wholesale heavy duty truck parts is to go with a distributor that is large enough to have the inventory in stock and small enough to be able to be nimble in prioritizing rush shipments. Coincidently, Pacific Truck falls nicely into both of those requirements. Our warehouses in Alberta and Ontario allow us to cover Canada from coast to coast. That means you always depend on the logistics at Pacific Truck which allows you to focus on your own customers.
Make the Right Decision and Choose Pacific Truck
Let Pacific Truck handle your aftermarket wholesale needs. We understand the necessity of having the right parts you need delivered at the right time you need them, and for the right price you need to maintain the service excellence of your own business. So, make Pacific Truck your choice in wholesale aftermarket truck parts today and serve your customers better tomorrow.